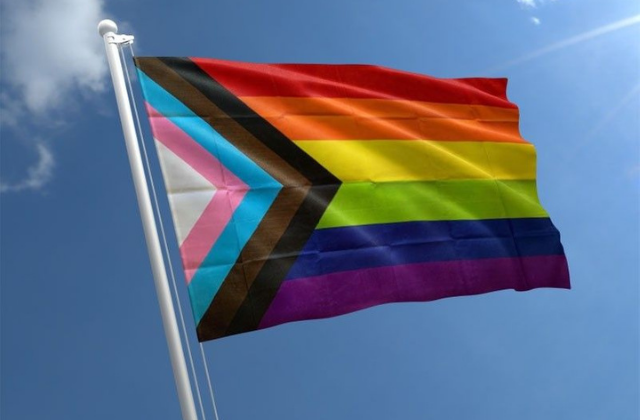 People in the LGBTQ+ community face unique challenges that contribute to high rates of substance use disorders within the community. It can also be challenging to find LGBTQ+ resources for recovery. Gauchos for Recovery welcomes and invites people from all identities, but we also recognize intersectionality and the importance of dedicated support spaces. 
Here are some of the wonderful programs available within the local community and in the larger recovery community.
The Pacific Pride Foundation offers amazing resources throughout Santa Barbara County to help the LGBTQ+ community thrive. Some of the recovery related resources include LGBTQ+ specific counseling, clinical therapy groups, and harm reduction education and a syringe exchange, allowing people experiencing drug dependence to stay safe, especially from blood borne pathogens.
The Resource Center for Gender & Sexual Diversity is an on-campus resource that supports UCSB's LGBTQ+ community as a whole. They offer LGBTQ+ specific therapy, LGBTQ+ and gender affirming health services, as well as advocacy assistance and bias incident reporting.
With many recovery meetings currently happening via zoom, there are lots of LGBTQ+ focused meetings available virtually. Every 12 step program will have its own intergroup website that will list the LGBTQ+ meetings available.
In Santa Barbara, there is an LGBTQ+ online meeting that can be found by searching "LGBT" on the Santa Barbara AA zoom meeting website.
There are also virtual 12-step meetings for LGBTQ+ hosted by groups across the country. Gal-AA (Gays and Lesbians in AA, which is inclusive to all those identifying as LGBTQ+) lists meetings for every day of the week. 
Not everyone identifying as LGBTQ+ needs or wants a meeting specific to their sexual/gender identity, and of course everyone is welcome at GFR meetings! But for those who seek a community that specifically addresses the intersectionality of recovery/addiction and LGTBQ+ identities, there is community to be found. 
Related topics