Image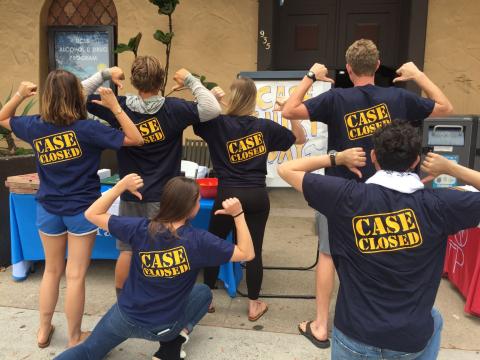 CASE (College Alcohol and Substance Education) is an educational program in which participants attend weekly groups and have the opportunity to reflect on their college experience, increase self-awareness, and work toward enhancing overall wellness and safety. Participants will have the opportunity to share thoughts and experiences, and engage in discussions about important and relevant topics pertaining to alcohol, cannabis and other drugs, and college life in general. Emphasis is placed on safety, personal responsibility for self and others, health, and wellbeing. Information about drugs and alcohol, including risks and risk-reduction strategies, is woven into the group discussions. CASE is offered to mandated UCSB students, as well as those who are self-referred or referred by other campus professionals.
CASE course content includes
Alcohol, cannabis, and other drug information to help make safe and informed choices.
Opportunities for self-reflection, goal-setting, and evaluation of health related habits, and discussions about ways to enhance wellbeing and find greater balance.
Safety and risk reduction strategies if choosing to use substances, and education about how to identify an alcohol or drug emergency or help someone of concern.
CASE Program Details
Attend a Brief Assessment
Participate in three weekly group sessions
Complete written assignments
The CASE Program is located at Student Health
Groups are facilitated by Licensed Marriage and Family Therapists, Doctoral- level graduate students, and supervised Marriage and Family Therapist Interns.
No fee for CASE groups.
CASE is available to
Students living in the UCSB and affiliated residence halls who are referred for alcohol and drug policy violations
UCSB students who are referred through other campus departments and campus partners
UCSB students who choose to enroll in the CASE program
To sign up for CASE
Attend a Brief Assessment.
Days: Tuesday & Friday
Time: 9:00am-9:45am
Location: Zoom
Duration: About 15-20 minutes
If you are unable to attend an Brief Assessment, you may schedule an individual appointment.
Please email adp@sa.ucsb.edu with days and times you are available.