The mission of Gauchos for Recovery is to provide a safe, supportive environment for students in all types and stages of recovery so that they can continue to grow as people in recovery, have a fulfilling college experience, and successfully pursue their academic, professional, and personal goals.
Our Mission is supported by 6 Main Elements
Image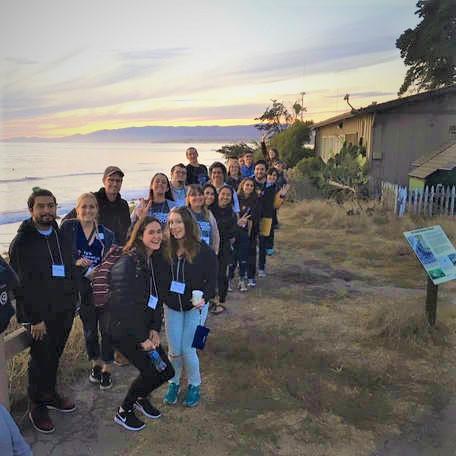 Our Vision - Culture Change through Advocacy
Our vision at GFR is to continue to change the culture of our campus community to be one that is recovery-informed and recovery-affirming, so that all students in recovery and seeking recovery can thrive.
We aim to reduce stigma and remove barriers to seeking help, and also to represent recovery not as a consequence, but as a desirable way of life. We do this through presentations, class visits, panels, awareness events, and by just being visible as people thriving in recovery.
Inclusion
Connection
Empowerment
Continuous Learning and Growth
In Gauchos for Recovery, we are committed to fostering an inclusive and supportive community that values and celebrates the diverse experiences, backgrounds, and perspectives of all our members as they pursue their journey towards recovery and academic success.
We will not tolerate discrimination against or harassment of any person on the basis of race, color, national origin, religion, sex, gender, gender expression, pregnancy, physical or mental disability, medical condition, ancestry, marital status, sexual orientation, citizenship, age, carceral status, or justice system involvement.
Image