Space available for the 2023-2024 academic year
Image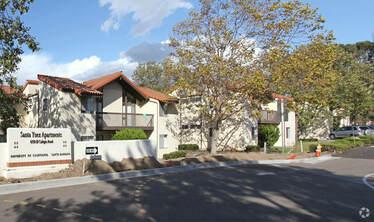 GFR's Recovery-Supportive Housing will be an apartment in the University-owned Santa Ynez apartments, open to UCSB students. 
The apartment will have 4 or 5 residents who are committed to a substance-free lifestyle (either identifying as people in recovery or recovery allies who are abstinent). Residents will sign a commitment contract agreeing to uphold the values of the community, and will sign a housing contract for the academic year.
Recovery-supportive housing is not a traditional "sober living" and does not include drug testing, monitoring, or formal treatment. This community is designed for those students who are established in their recovery and want to live in a safe, supportive environment with other like-minded students. There will be a live-in Recovery Peer Mentor, who is also a student, as well as professional staff advisor and case manager off-site to provide support as needed.
Because this is a new community, residents will have the opportunity to participate in crafting the principles and values for their space, leaving a legacy for future UCSB students in recovery. 
Recovery-supportive housing residents will be expected to be active participants in the Gauchos for Recovery program while they are living in the community. Residents will have regular check-ins with the Recovery Program Assistant Manager.

Housing rates are very reasonable and can be found here (look for "Santa Ynez apartments"):
https://www.housing.ucsb.edu/rates

Rates include 24-hour internet access, housing staff on premises, and 24 hour on-call maintenance and emergency staff. 
Interested students should contact:
Hugh Cook, Recovery Program Assistant Manager
hugh_cook@ucsb.edu