We are available even though the campus is closed!
Image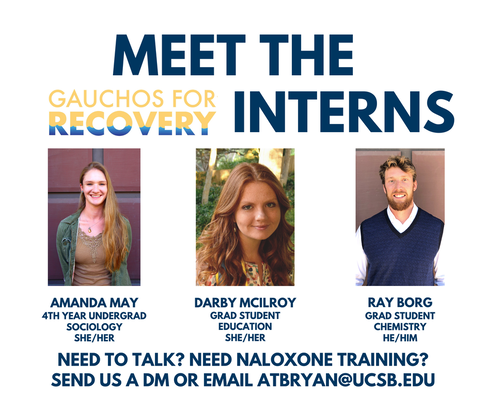 Want to speak with a recovery intern or the recovery program manager? 
Email or social media DM are the best ways to reach us during the campus closure.
Interns (UCSB students in recovery) are available for individual conversations to offer ​support and connection.
Call Us
Response time may be delayed
Come By
Building closed
The Recovery Lounge is located in Embarcadero Hall Room 1106
Street address 935 Embarcadero Hall in Isla Vista
Entrance is across from Caje Coffee Shop