The UCSB Alcohol and Drug Program is dedicated to providing all students with a free, confidential and safe place to discuss anything related to substance use and/or other addictive behaviors. Fall 2020 we launched a new FREE webinar series called "IT'S A SCIENCE" that offers a chance to learn more about the science and research involved in behaviors we engage in and why...sometimes things go well...sometimes they don't….why is this? How can science help guide us to keep ourselves safe and healthy?
All of our webinars are recorded for your convenience.
IT'S A SCIENCE RECORDED WEBINARS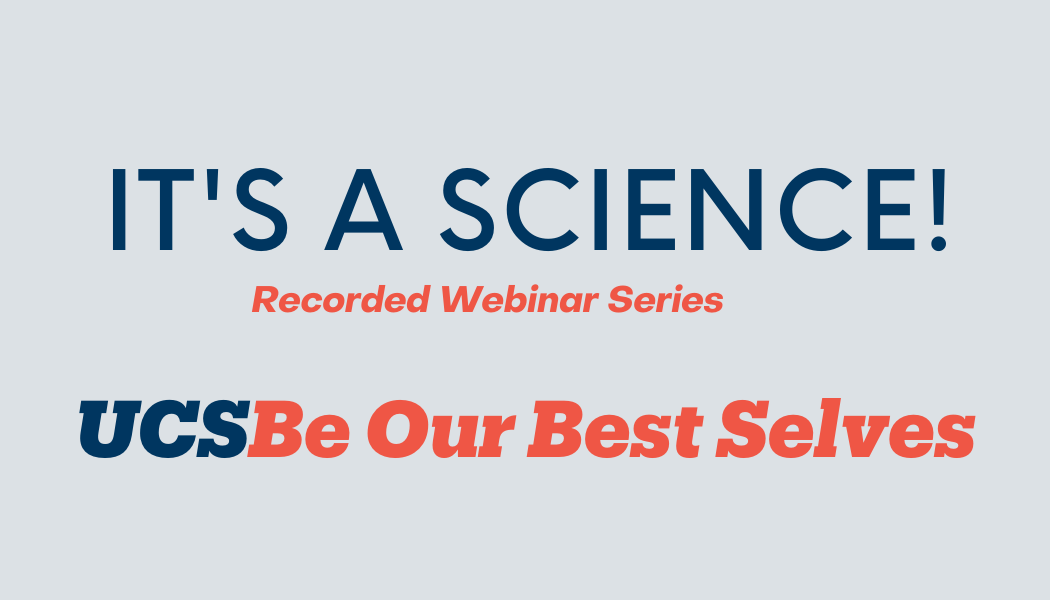 Click a thumbnail to the right to play a video.
Alcohol & Drug Program & Life of The Party(LOTP) Educational Videos